Microsoft Visual Studio 2019 Enterprise + Professional + Community 16.10.0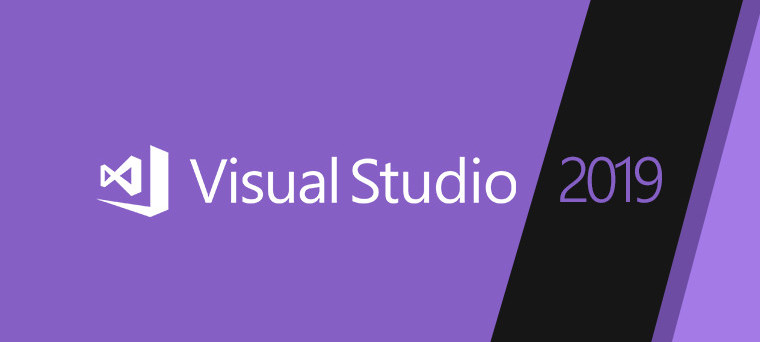 Бытует мнение, что люди, занимающиеся программированием совсем не люди, а шаманы какие-то, или зайдем еще дальше - инопланетяне, либо вместо мозга у них стоит какой-нибудь компьютер. Это не мои слова, конечно же. Они могут сделать все. Прошу не путать с тыжпрограммистами, это вообще отдельный вариант, одним словом - универсал. Вот те точно могут все, и программу написать, и сайт, и радиоприемник починить с утюгом, ну и систему поставить. В последние время их появляется все больше и больше. Особенно на разных сайтах с объявлениями, можно увидеть такую красивую картинку, с надписью "Услуги программиста", который установит вам винду, антивирус, и даже игры, если хорошо попросишь. Можешь этих чудолюдей вызвать и на дом. Я вот недавно таким двоим умным личностям написал, которые выезжают на дом, сколько будет стоить у них услуга написать для меня программу. Почему-то оба не ответили. Вот теперь думаю, почему? Вроде программисты, а свою работу не хотят делать, а хотят только винду ставить и антивирусы. Странные ребята, короче. В общем, если ты такой же программист как они, то можешь даже не заходить в эту тему, и листать дальше. Если же нет, то добро пожаловать.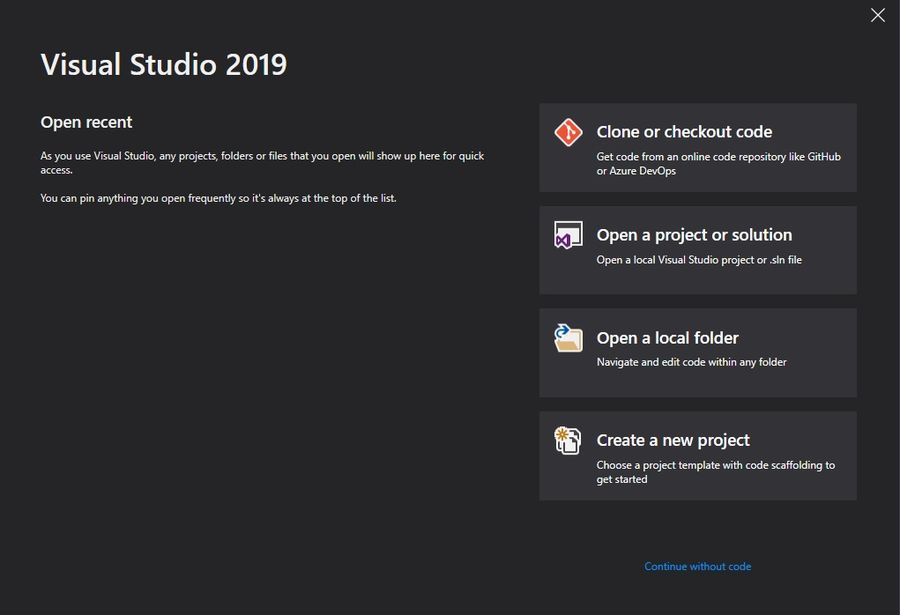 Вот и отлично, вижу избранных здесь. Специально для вас, я...А Ну кыш, тебе тут не место...Хм...о чем я хотел вам сказать. Да, точно. Давно уже хочу, но все никак руки не доходили написать сей обзор. Каюсь...С пару дней назад я его написал, но не успел разместить, т.к. сон был сильнее меня. Хотя файл на сервак я залил. Ну так, дойдя до работы, я прочитал свою писанину, и мать моя женщина. Вроде не дымил, не принимал спайс за время написания того обзора. Даже не дочитав его до конца решил его не публиковать, а то люди и так тут меня не понимают, а это...охх...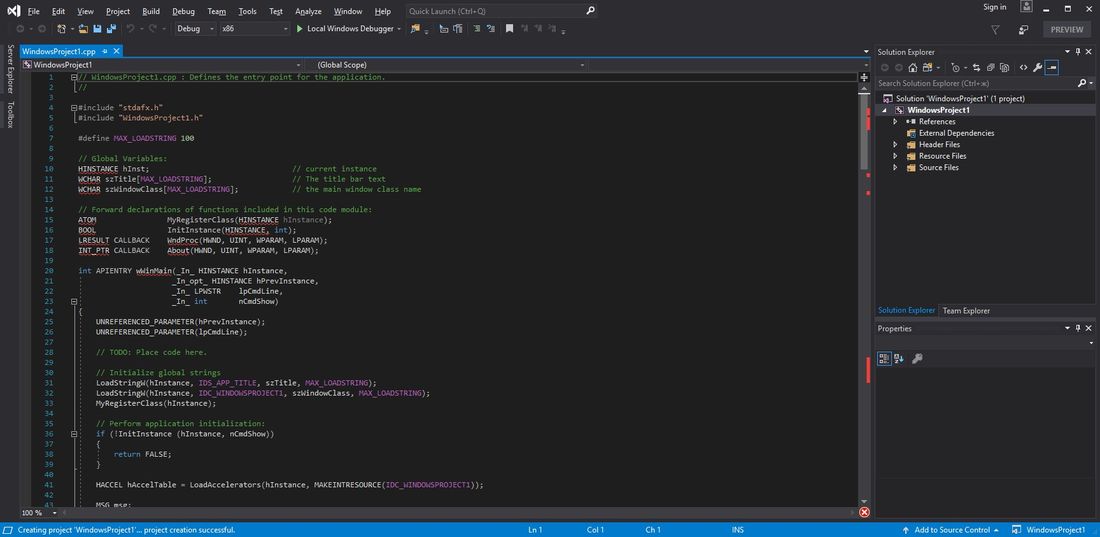 Ну так вернемся к самой программе. Visual Studio. Думаю что это, объяснять не нужно здесь находящимся. Но есть еще такие...новички в общем, кто с огнем в глазах хочет изведать и влиться к новым знаниям. Эта студия одна из самых известных и распространенных средств разработки ПО. Она включает в себя все инструменты для написания ваших собственных приложений не только для компьютера, но и для мобильных телефонов и прочих устройств. Несет в себе средства разработки на таких языках как C++, C#, Basic.Net, J#, F#, и других. Есть и другие инструменты, конечно же, такие как отладка приложений, рефакторинг, отличная визуальная среда разработки, управление версиями, диагностика, средства тестирования и т.д.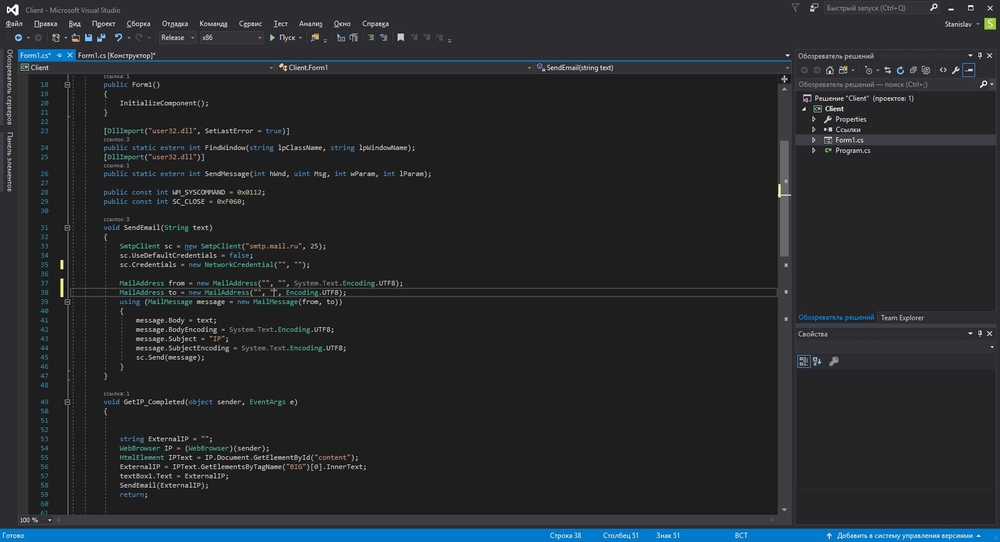 Требования к системе
Поддерживаемые операционные системы: Windows 10 version 1507 or higher: Home, Professional, Education, and Enterprise (LTSB is not supported); Windows Server 2016: Standard and Datacenter
Windows 8.1 (with Update 2919355): Basic, Professional, and Enterprise; Windows Server 2012 R2 (with Update 2919355): Essentials, Standard, Datacenter; Windows 7 SP1 (with latest Windows Updates): Home Premium, Professional, Enterprise, Ultimate
Требования к оборудованию:
Процессор с тактовой частотой 1,8 ГГц или большей
ОЗУ объемом 2 ГБ (2,5 ГБ для работы на виртуальной машине)
1-40 ГБ доступного пространства на жестком диске
Видеоадаптер поддерживающий разрешение экрана 1280 x 720 или выше
Пиши в свое удовольствие и развивайся...вещица нужная, отвечаю.

Ключ для установки

Разработчик

: Microsoft Corporation

Лицензия

: Shareware

Язык

: Английский + Русский

Размер

: 24.21 GB

Скачать Microsoft Visual Studio 2019

Чтобы видеть скрытый текст, вам надо зарегистрироваться, набрать 5 комментариев, подробности в разделе ЧАВО-РЕЙТИНГ

- cпасибо vvmlv за релиз